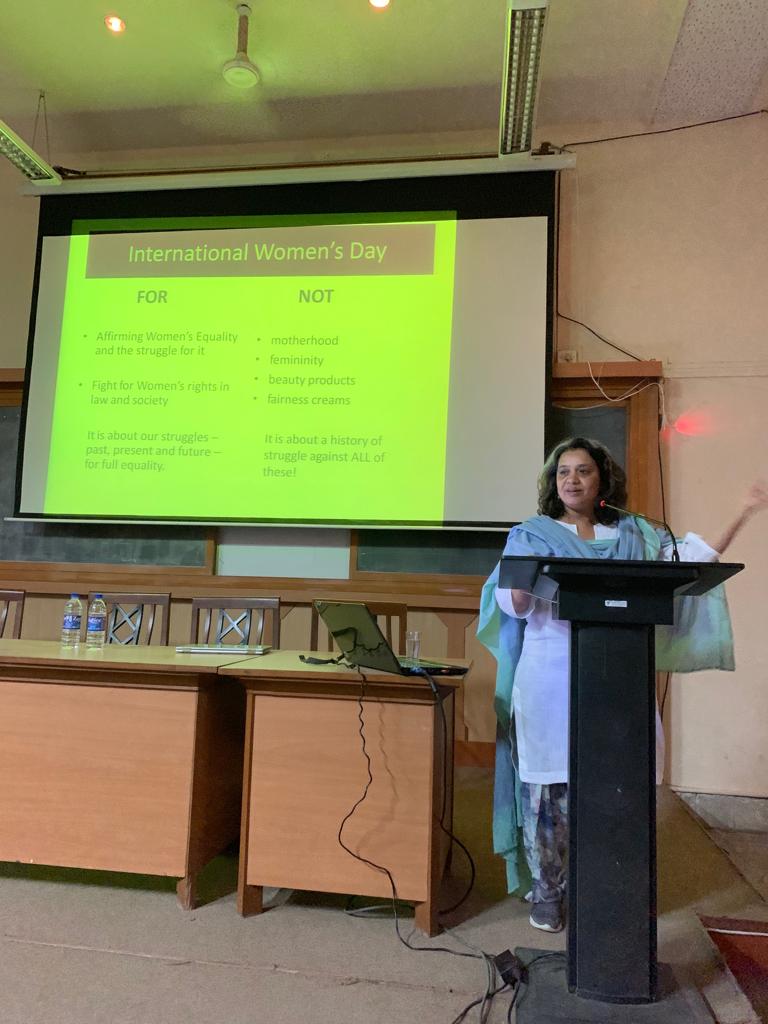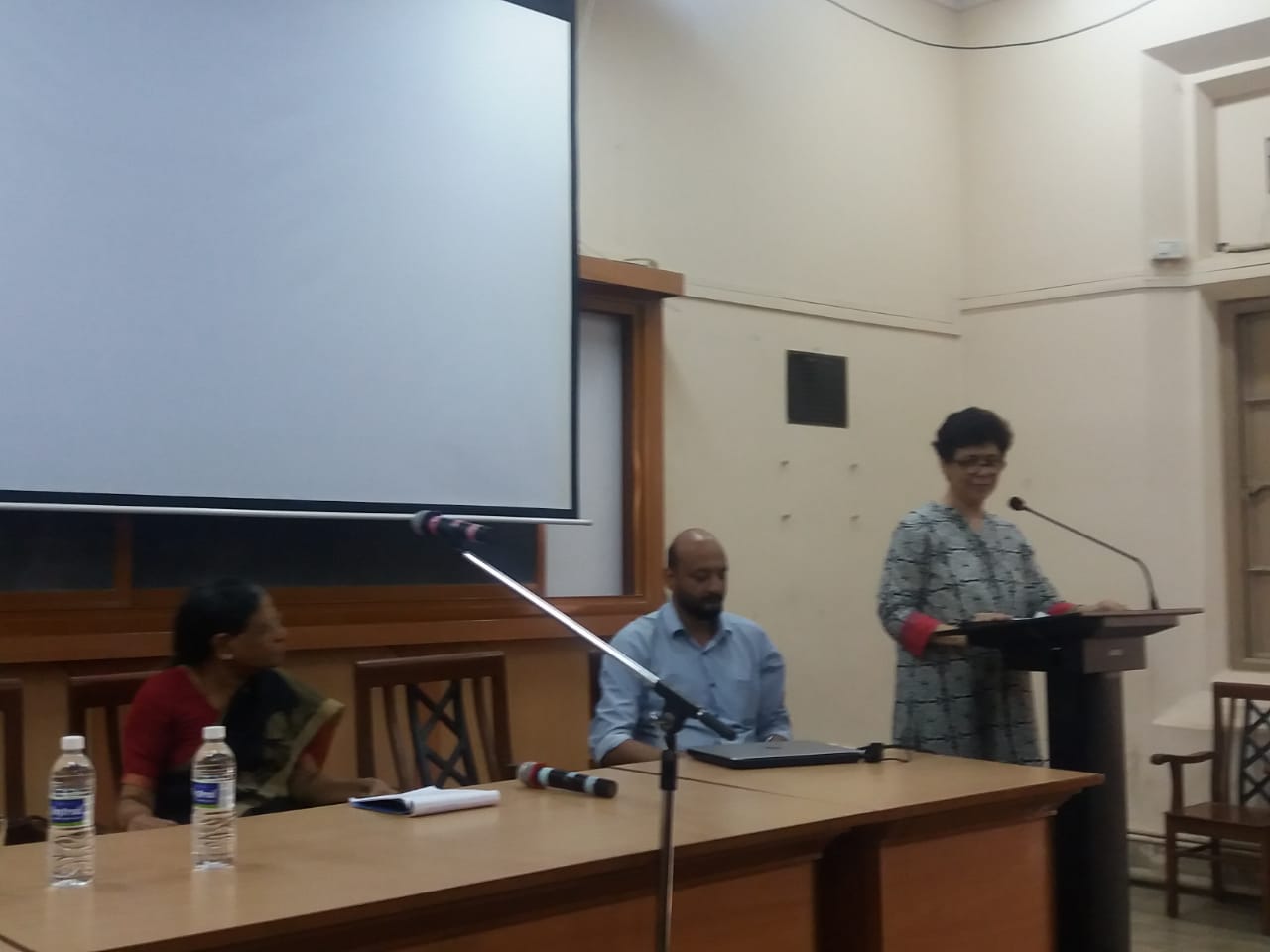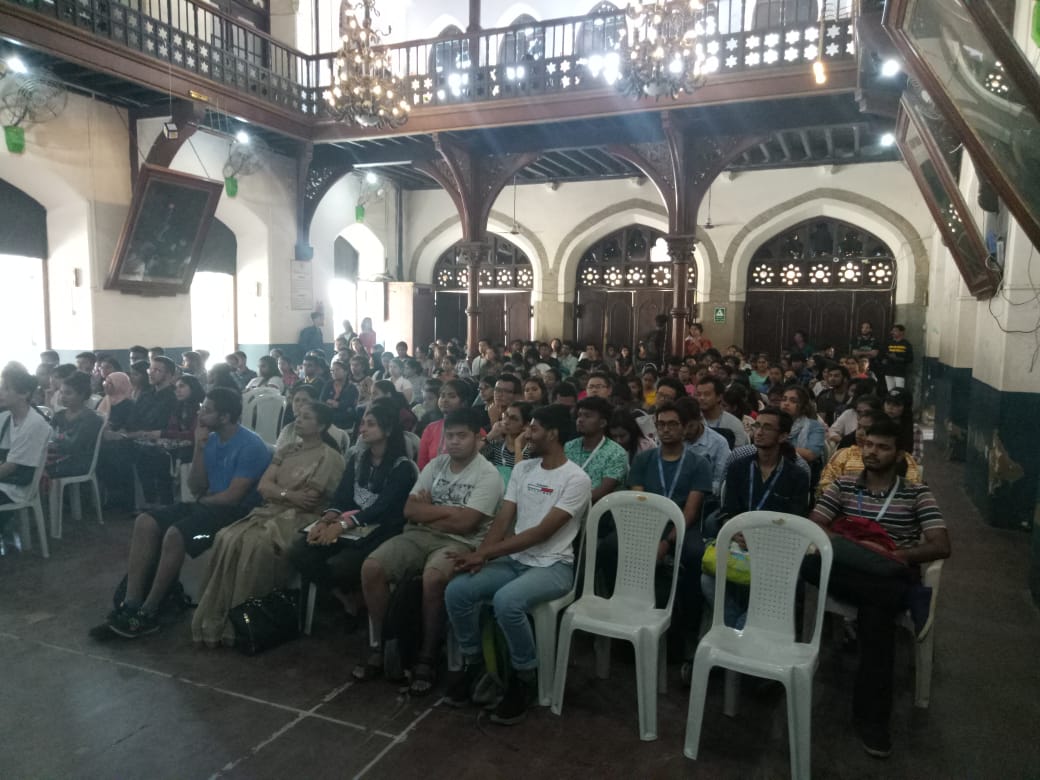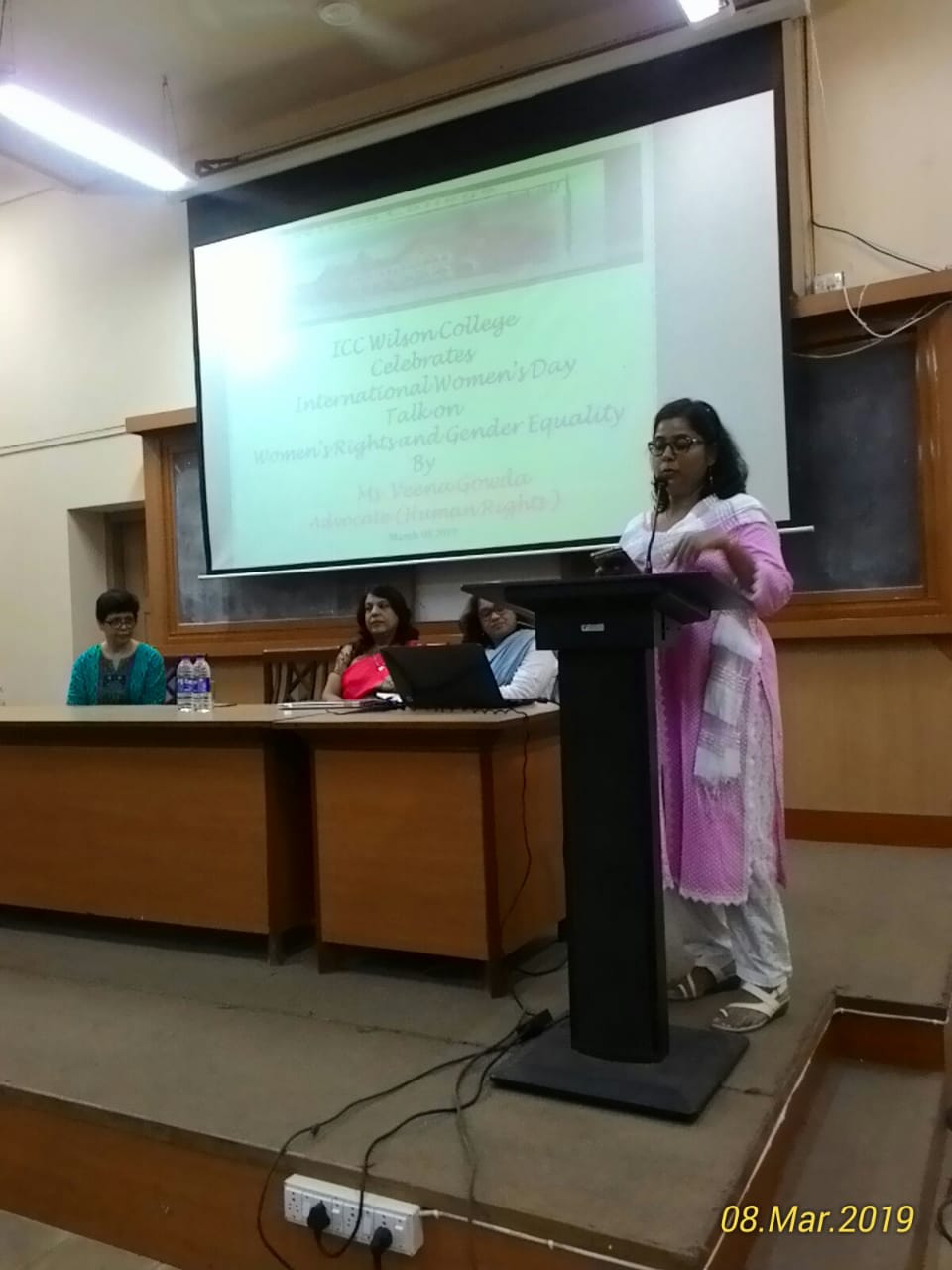 INTERNAL COMPLAINT CELL
The Internal Complaints Committee:
The Internal Complaints Committee of Wilson College was constituted on 23rd October, 2018, according to the University Grants Commission Regulations, 2015
Agenda -
The agenda of the Internal Complaints Committee is to create a safe, friendly, supportive environment for women staff and students of the college.The I.C.C. fulfils its purpose by organizing programmes for staff and students on topics like gender sensitization and handling complaints of sexual harassment from staff and students. The names of the Committee Members and their mobile numbers have been displayed in the college
The members of the Committee - i nclude a Presiding Officer – Rashna Patel, Two Lady Staff – Veronica Bhonsle and Vinita Mathew,Two Male Staff- Sushant Mane and Thomson Fernandes , Non-teaching staff-Sheila Lad and Deepika Mattu , a Junior College representative –Kshama Jayraj and student representatives – Poornima Kadam (B.A), Vartika Chowdary (B.Sc), Manali Sharma (BA), Lorraine Tellis (M.Sc) and Angelina Nadar (M.Sc). Mrs. Stella Moraise from the NGO Premseva Mahila Mandal is our external member.

Activities –
Dr. Kranti Jejurkar , retired Principal of Siddharth College and retired Chairperson of the Women Development Cell and Complaints Committee, University of Mumbai , conducted an orientation for all teaching and non-teaching staff of the college on," Prevention of Sexual Harassment in the Workplace: The Law and Us," on 2nd November, 2018 . Dr. Jejurkar subsequently addressed the students of the Wilson College from both the aided and unaided sections on the 7th February, 2019. Dr. Kranti spoke to sensitize students on gender issues and oriented the students to the functioning of the I.C.C.
A state level intensive Workshop on University Grants Commission (Prevention, Prohibition and Redressal of Sexual Harassment of Women Employees and students in Higher Educational Institutions) Regulations, 2015, organized by the I.C.C. of R.A. Podar College of Commerce and Economics , Matunga , was attended by the Presiding Officer and a Committee member of the I.C.C., Wilson College on the 2nd March, 2019.
The National Seminar on 'Gendered Academic Cultures & Sexual Harassment in the Academia':#Me Too & Beyond , organized by The Women's Development Cell, University of Mumbai in association with Gender Issues Cell, K.C.College, was attended by the Presiding Officer and a committee member of the I.C.C. Wilson College, Mumbai on the 6th March.
Advocate Veena Gowda addressed the staff and students of the Wilson College ,on Women's Rights and Gender Equality on 8th March , 2019,International Women's Day.
Regular meetings are conducted of the I.C.C. No complaints have been received till date.
Members of Committee:

1.Ms. Rashna Patel - Presiding Officer
2.Ms Veronica Bhonsle - Women Representative
3.Ms. Vinita Mathew - Women Representative
4. Dr. A.S. Pendse - Women Representative
5. Dr. Ajita Kumar - Women Representative
6.Dr. Thomson Fernandes - Men Representative
7. Dr. Sushant Mane - Men Representatives
8. Advocate Sujate Rane - External NGO Member
9. Ms. Roopa Issac (SYBA) - Student Representative
10. Ms. Vartika Chowdary (B.Sc) - Student Representative
11.Ms. Fatima Arsiwala (TYBA) - Student Representative
12.Ms. Vani Sharma (FYBA)- Student Representative
13.Ms. Aanchal Malani (FYBA) - Student Representative
14.Ms. Sheela Lad - Non-Teaching Representative
15.Ms. Deepika Mattu - Non-Teaching Representative
16.Ms. Kshama Jayaraj - Ladies Hostel Warden


John Wilson Education Society's Wilson College has a long standing history. Founded by Dr. John Wilson, the founder of Bombay University, in the year 1832. Wilson College has a NAAC "A" Accreditation since 2005.