Shekhar Deodhar
Head of Department, Associate Professor
TEACHING CAREER : JUNE 1994
Qualifications: Head of Department, Associate Professor
M.Sc (PHYSICS), NET
Research Interest: THEORITICAL AND MATHEMATICAL PHYSICS.
Short Biography: -
Dr. Kapil Bhatt
Assistant Professor
TEACHING CAREER : -
Qualifications: Assistant Professor.
M.Sc., Ph. D.
Research Interest: Materials Science; magnetic materials.
Short Biography: -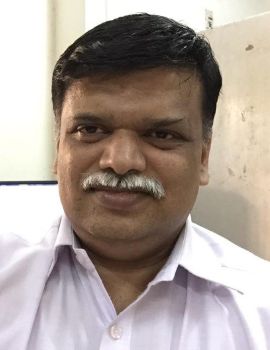 Mahesh Shetti
Assistant Professor
TEACHING CAREER : 1997
Qualifications: Assistant Professor.
M.Sc. (Physics), NET
Research Interest: Materials Science; magnetic materials
Short Biography: Coordinator for Astronomy Course, Resource person for various astronomy courses conducted by Centre of Extra-Mural Studies (Mumbai University)
Science outreach – Conduct popular-level lectures at various colleges and schools, in teachers' workshops.
Life member: Indian Association of Physics Teachers, Indian Physics Association, Asiatic Society, Mumbai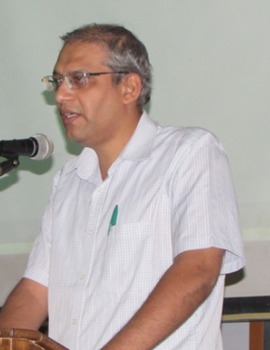 Michael D'Souza
Assistant Professor
TEACHING CAREER :
Qualifications: Assistant Professor.
M.Sc.(SET).
Research Interest: Teaching of Physics at Undergraduate and Graduate level. Problem solving in STEM.
Short Biography: -
Dr. Udaykumar Vitthalrao Patil
Associate Professor
TEACHING CAREER : 1990
Qualifications: Assistant Professor.
M.Sc., PET, Ph.D.
Research Interest: Gas Sensing
Short Biography: 06 Papers Published in international journals+2 AIP conference Proceedings. 4 International conferences.
3 Refresher and 1 Orientation Course.
Oral presentation at Mumbai University workshop.
Two (60th DAE SSPS, Amity University, Noida and ISPTS-2, Pune.
Involved in various college activities for students such as Industrial visits, educational camps, arranging exhibition, Seminar, mentor-ship.
Worked as Judge for 'Inter-School Science and Project Competitions.