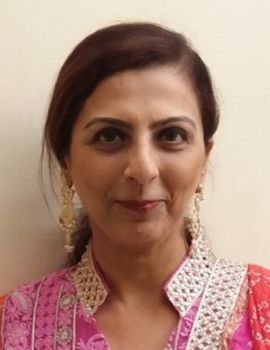 Mrs. Muneerah Naushad Khambhawala
Head of Department, Assistant Professor
TEACHING CAREER : JAN 2004
Qualifications: Associate Professor and Head, Department of English.
MPhil in Sociology, University of Mumbai; SET qualified.
Research Interest: Feminist Science Studies, Gender Studies.
Short Biography: Developing soft skills and analytical thinking skills among students to enable active engagement with the social reality, both within and outside classroom, has been my driving force as a teacher of Sociology.