Alumi
Greetings from *John Wilson
Education Society's*
*Wilson College (Autonomous)*

Time has flown since your days on campus, but the spirit of Wilson College remains strong in each of us. As part of the distinguished alumni community, we invite you to reconnect, reminisce, and rejuvenate old ties by joining the alumni association!

🌟 Why Join?
Reconnect with classmates and faculty.
Access exclusive events, webinars, and workshops.
Network with a diverse group of professionals.
Give back by mentoring current students.
Stay informed about campus news and developments.


Wilson College Alumni Association Registration Link: Click Here
Notable Alumni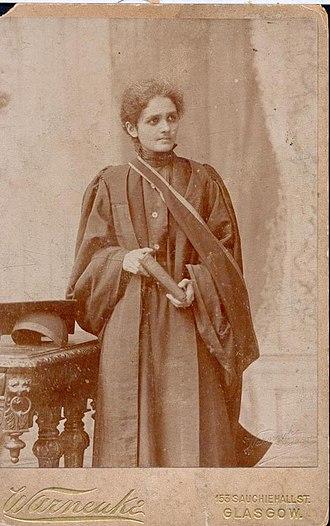 Merbai Ardesir Vakil
Merbai Ardesir Vakil (25 May 1868 – 9 April 1941) was an Indian-Parsi physician and the first Asian woman to graduate from a Scottish university (Wilson College).
Alumni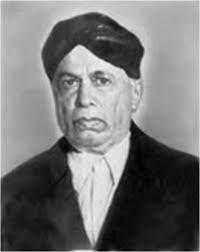 Rao Bahadur Shripad Subrao Talmaki
Rao Bahadur Shripad Subrao Talmaki (25 December 1868 - 28 January 1948) was a social reformer and early pioneer of the Cooperative movement in India and is known as the father of India's cooperative movement.[1][2] He was a member of the Chitrapur Saraswat community. On 28 March 1915, he co-founded the Saraswat Cooperative Housing Society in Gamdevi, Bombay (Mumbai), Asia's first Cooperative Housing Society.
Alumni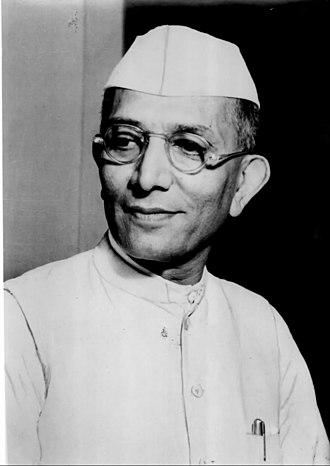 Morarji Ranchhodji Desai
(29 February 1896 – 10 April 1995)[2] was an Indian independence activist and politician who served as the 4th Prime Minister of India between 1977 to 1979 leading the government formed by the Janata Party. He had received Bharat Ratna (1991) and Nishan-e-Pakistan (1990)
Alumni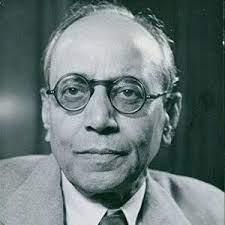 Balasaheb Gangadhar Kher
Balasaheb Gangadhar Kher (24 August 1888 – 8 March 1957[1][2]) was an Indian politician who served as the prime minister of Bombay (1937 - 1939, 1946 - 1947) and the first chief minister (then called Premier[3]) of Bombay State (1947 - 1952). He was awarded the Padma Vibhushan by the Government of India in 1954. A lawyer, solicitor and social worker by choice and politician by necessity, Kher was often described as "Sajjan", good and gentle. Kher was a scholar, an accomplished orator, and a man with no pretensions.
Alumni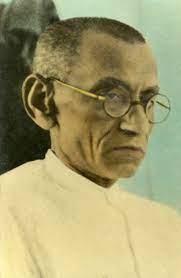 Kishorlal Ghanshyamlal Mashruwala
BSc with elective subjects of Material Science and Chemistry in 1909 from Wilson College, Bombay.
Kishorlal Ghanshyamlal Mashruwala (5 October 1890 – 9 September 1952) was an Indian independence activist as well as biographer, essayist and translator. Educated in Bombay and Agra, he completed BA and LLB. He was an associate of Mahatma Gandhi and was deeply influenced by him. He extensively wrote on education, religion and philosophy as well as translated some works in Gujarati.
Alumni
Shripad Amrut Dange
Shripad Amrut Dange, OL (10 October 1899 – 22 May 1991) was an Indian Politician who was a founding member of the Communist Party of India (CPI) and a stalwart of Indian trade union movement. He was a well-known writer and was the founder of Socialist the first socialist weekly in India. Dange played an important role in the formation of Maharashtra state.
Alumni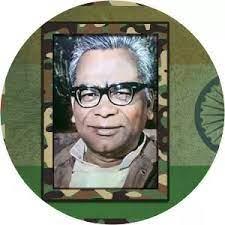 Mohanlal Lallubhai Dantwala
Mohanlal Lallubhai Dantwala (1909–1998) was an Indian agricultural economist, academic and writer, considered by many as the father of Indian agricultural economics. He authored several books and articles on the agricultural sector of India[2] and was the founder chairperson of the Centre For Development Alternatives (CFDA), a research centre promoting development studies.[3] The Government of India awarded him the third highest civilian honour of the Padma Bhushan, in 1969, for his contributions to Indian science and technology.
Alumni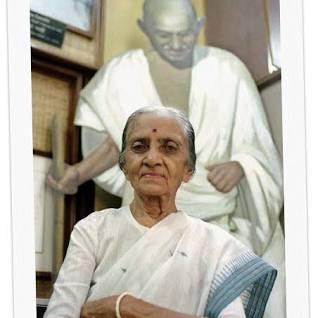 Dr. Usha Mehta
Usha Mehta (25 March 1920 – 11 August 2000[2]) was a Gandhian and freedom fighter of India. She is also remembered for organizing the Congress Radio, also called the Secret Congress Radio, an underground radio station, which functioned for few months during the Quit India Movement of 1942. In 1998, the Government of India conferred on her Padma Vibhushan, the second highest civilian award of Republic of India.
Alumni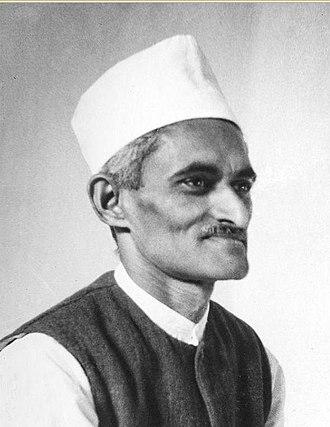 Ramnarayan Vishwanath Pathak
Ramnarayan Vishwanath Pathak was a Gujarati poet and writer from India. Profoundly influenced by Gandhian thought, Pathak wrote criticism, poetry, drama, metrics and short stories. He was awarded the Gujarati literary prizes Narmad Suvarna Chandrak for Prachin Gujarati Chhando in 1949 and Sahitya Akademi Award for Bruhat Pingal in 1956.
Alumni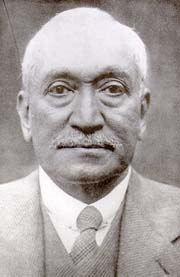 Abdullah Yusuf Ali
Abdullah Yusuf Ali, CBE, MA, LL.M, FRSA, FRSL was an Indian-British barrister who wrote a number of books about Islam including an exegesis of the Qur'an. A supporter of the British war effort during World War I, Ali received the CBE in 1917 for his services to that cause.
Alumni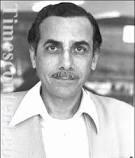 Burjor Khurshedji Karanjia
Burjor Khurshedji Karanjia (21 December 1919 – 25 June 2012) was an Indian film journalist and editor. He was the editor of Filmfare for 18 years, followed by Screen which he edited for 10 years. He also remained the chairman of the National Film Development Corporation of India (NFDC).
Alumni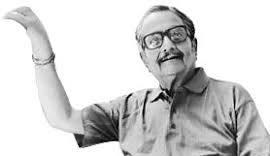 Daji Bhatawadekar
Daji Bhatawadekar (stage name for Krishnachandra Moreshwar) [1] (15 September 1921 – 26 December 2006), was an Indian theatre personality and film and television actor. A winner of the Sangeet Natak Akademi award in 1965,[3] he was honoured by the Government of India in 1967, with the award of Padma Shri, the fourth highest Indian civilian award for his contributions to the society.[
Alumni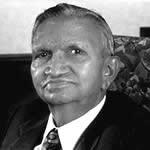 Uttambhai Nathalal Mehta
Uttambhai Nathalal Mehta (1924 - 1998) was an Indian businessman and the founder and chairman of Torrent Group.
Alumni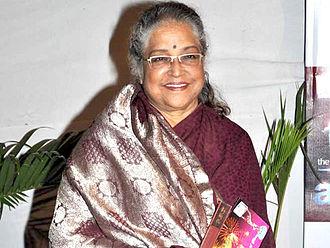 Shubha Balsavar
Graduated in English Literature from Wilson College. Shubha Balsavar (née Khote) is an Indian film and television actress who has worked in several Hindi-language and few Marathi-language films. She is also a former women's national champion in swimming and cycling.
Alumni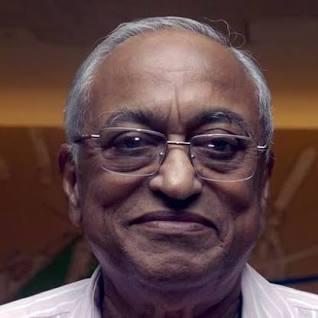 Dileep Sardesai
Dilip Narayan Sardesai (8 August 1940 – 2 July 2007) was an Indian international cricketer. He played Tests for the Indian national team as a batsman, the first Goa-born cricketer to play for India, and was often regarded as one of India's best batsmen against spin, although Indian batsmen have been known to play better against spin.
Alumni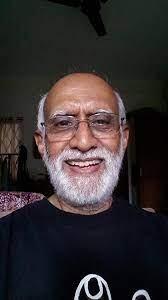 Mathai Joseph
Mathai Joseph is an Indian computer scientist and author. He received 2020 Test-of-Time Award
Alumni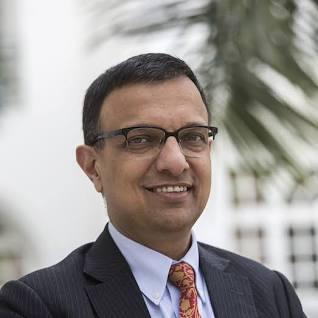 Nachiket Mor
Nachiket Mor is an Indian banker. He is currently National Director for Bill and Melinda Gates Foundation. He is known for his inventions of financial devices to deliver banking service to villages and contribution in trying to solve India's financial inclusion problem.[1][2] He is also the Chairman of the board of directors of CARE India
Alumni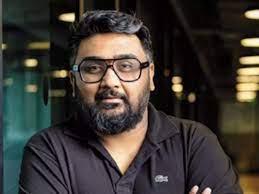 Kunal Shah
BA Philosophy, 2000
Founder, CRED; Advisor To The Board, Bennett Coleman and Co. Ltd. (Times Group)
Alumni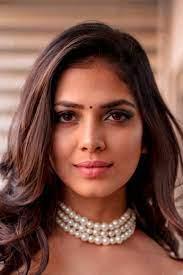 Malavika Mohanan
Malavika Mohanan (born 4 August 1993) is an Indian actress who works predominantly in Tamil and Malayalam films.
Alumni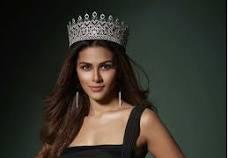 Adline Mewis Quadros Castelino
Adline Mewis Quadros Castelino (born 24 July 1998) is an Indian model and beauty pageant titleholder who was crowned as Miss Diva Universe 2020. She represented India at Miss Universe 2020, and was the third runner-up.
Alumni