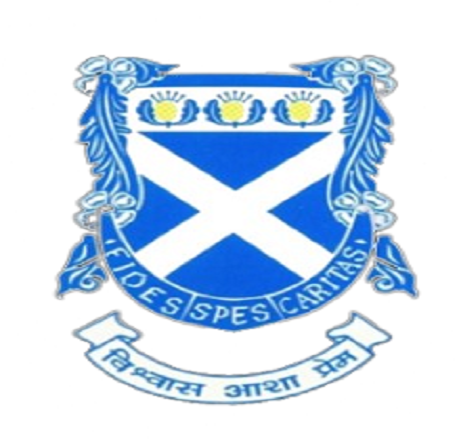 To provide an environment where students can learn and become competent users of mathematics and mathematical application. Moreover, the department will contribute to the development of students as mathematical thinkers, enabling them to become life long learners, to continue to grow in their chosen professions, and to function as productive citizens.
ABOUT THE DEPARTMENT:
Vision: To become a centre of excellence in teaching, learning and research activities by bringing out the potential of students.
Mission: Meeting the needs of a diverse student body, preparing them to meet professional challenges as global citizens. To work for the well-being of humankind through the study of Mathematical Sciences.
The Department of Mathematics, established in the year 1836, is one of the oldest departments of the college. The department provides an environment, where students can learn and become competent users of Mathematics and its applications. The dedicated faculty strives towards the development of students not only as independent mathematical thinkers,enabling them to become lifelong learners but also to function as productive and holistic citizens. The department strives to develop a deeper understanding of Mathematics with the appropriate use of technology. Technology can support students in every area of Mathematics and allow them to focus on decision making, reasoning and problem solving.The students are regularly motivated to confidently engage in complex mathematical tasks chosen carefully by dedicated teachers. The focus of the course is to provide students with an introduction and visualization using programming language. They get exposure to problem solving techniques using computer softwares. They understand the concept of Mathematics to interact with other subjects like Physics, Computer Science,Chemistry, Statistics etc. Students learn analyzing skills and interpret knowledge to work on various interdisciplinary projects. This makes students competent and increases their employability potential. The students make use of the Enrichment Lectures for all the classes conducted by the department. We also have a regular peer mentoring program with a staff in-charge for each of the classes. The Parent Teacher Meeting for TYBSc students in each term, helps in the smooth functioning of the department. Some of the potential higher studies options for learners who became majors in the discipline are MSc, MBA, MCA, Ph.D, Data Science, Machine Learning, Artificial Intelligence etc. All these courses can lead students to acquire some potential employment avenues according to their career choices.
Maths Society:
The Maths Society was initiated by the department with an aim to inculcate interests in Maths and eliminate the phobia of the subject in the students. In the past years, the Maths Society conducted various interesting maths related events like Matha Modulus, Logicana, Treasure Hunt, Poster Competition etc., which deepened the students' mathematical understanding and reasoning.
In the year 2021-22 the department organized various activities under Maths Society's '2 Infinity and Beyond' as follows:
● A session on Intellectual Property Rights (IPR) for the second year and third year undergraduate students.
● Inauguration of Maths Society '2 Infinity and Beyond' by chief guest Dr. Anna Pratima Nikalje, Principal of the college. As a part of the inauguration program, a guest lecture was organized for which Dr. Seema Purohit, Principal, Deccan Education Society's Brihan Maharashtra College Pune was invited. The topic of the lecture was Graph-Theoretical Models.
● A National Level PowerPoint Making Competition in which around 70 participants from all over India participated.
● A guest lecture on Transition from high school algebra to college algebra: A historical overview by Dr. Sudhir Ghorpade Institute Chair Professor, Department of Mathematics IIT Mumbai.
● A workshop on healthy financial practices by Mr. Elijah Toppo, Data analyst at Airbus India. The session was organized with an aim to make the students understand the importance of a safe financial future and to make them aware about life and health insurance. In the session, he explained some techniques of how to invest money, where to invest and investments to secure future expenditures.
● 3 – Day Outreach Activity on 'Graphs and GeoGebra' for Junior College and School Teachers of Maths. The sessions were held by Mr. Krishna Ghode, B.K Birla College, Kalyan and Ms. Briji Jacob, Wilson College.
● One Day Maths Event '2 Infinity and Beyond' filled with fun maths games and brainstorming quiz.
Briji Jacob Chathely

TEACHING CAREER : Since 2022
Qualifications: M.Sc. in Mathematics, CSIR-NET, Mah-SET, GATE2018
Research Interest: Matrix Theory (Hadamard Matrices and Hadamard Codes)
Short Biography: A post graduate in Mathematics from National Institute of Technology (NIT) Calicut, I am pursuing my PhD in Mathematics from University of Mumbai. My area of research is Matri Theory, precisely Hadamard Matrices and Hadamard Codes. I have published two research papers in Scopus Indexed and UGC recognized journals. I believe that to be a good teacher, one must be passionate towards teaching and compassionate towards students, apart from having strong subject knowledge. As a teacher, I strive to work to upgrade an average or a below average student to above average level.

Assistant Professor

Ms. Bhakti Panchal

TEACHING CAREER : Assistant professor at Wilson college of 2020 onwards.
Qualifications:Msc in mathematics
Research Interest: Graph Theory Or Statistics.
Short Biography: After Graduating from Veer Narmad South Gujarat university(VNSGU) in 2012. I had been teaching Mathematics to Engineering students in Surat for 6 Years.(2012 to 2018).Currently I am teaching Mathematics at Wilson College since 2020.My area of expertise is statistics and Graph Theory. It is my aim to motivate students towards concept through real world examples.

Assistant Professor

Ms. Madhavi Singh

TEACHING CAREER : Assistant professor at Wilson college of 2021 onwards.
Qualifications: Msc in mathematics
Research Interest: Calculus.
Short Biography: After Graduated from Institute of Science (Dr.Homi Bhabha state university) in 2019. I have been teaching in Wilson College Currently, pursuing B.ED further I am planning for PhD in mathematics I have a true passion for working with our youngest learners. I strive to create a community of leaners that nurtures this growth in a positive way . I do enjoy teaching and like to spend time with students .

Assistant Professor