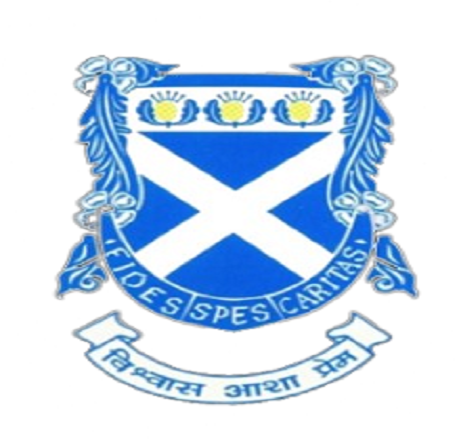 The Department of Botany was established as a separate entity in 1969 from the pre-existing department of Biology. Since then, the department has been progressing in every sector of academics and nurturing the students with the knowledge in Plant Science.

Objectives of the department:
1. To produce graduates with sound subject knowledge.
2. To encourage the development of scientific attitude among students with social inclination.
3. To sensitize students towards environmental issues.
4. To expose students to various career opportunities in the field of plant sciences.
5. To develop relevant soft skills in students.
6. To consolidate research in the department.
Since inception of the department, it has been having leadership of dynamic, enthusiastic and committed heads and a set of highly qualified and dedicated faculty members belonging to diverse specializations which is highly required, especially in the subjects like Botany which has a wide range of topics right from laboratory studies to the study of wild vegetation and environment.
The Department offers courses like B.Sc., M. Sc. (by research) and Ph.D. in Botany. The main courses at UG level cover a broad spectrum of subject branches, viz. Plant Diversity, Taxonomy of Angiosperms, Plant Genetics, Biostatistics & Bioinformatics, Plant Physiology & Biochemistry, Molecular Biology, Plant Biotechnology, Plant Anatomy, Plant Ecology-Environmental Botany, Medicinal Botany, Palaeobotany, Ethnobotany, Nutraceuticals, etc.
The T.Y.B.Sc.Applied Component (AC) paper, entitled Horticulture and Gardening, includes fascinating topics from plant aesthetics to business opportunities. Pomology (fruits cultivation), Olericulture (vegetables cultivation), Floriculture, Landscape Gardening, Lawn (turf) Preparation, Nursery Management, Apiculture, Sericulture, Indoor Gardens, Hydroponics (soilless cultivation), Preparation of Bonsai and Terrariums, Floral Arrangements, Preservation and Processing of Fruits and Vegetables, Fruit and Vegetable Carving, Post-Harvest Technology and Management, Commercial Cultivation of Cash Crops, Green House (cultivation) Technology, Farm Business Management etc. are some of the eminent contents of Horticulture.
A satisfactory number of our alumni are doing well in diverse fields like education, management, entrepreneurship, pharma and health industry etc. The Department is proud that some of our alumni are University Rank holders.
Recently, the department has successfully completed the task of revising curriculum of F.Y.B.Sc. under the guidelines of the institution and with the valuable contribution of the esteemed members of the Board of studies. The same is under implementation since academic year 2022-23 and the curricula will be progressively implemented for second and third year in coming years.
The revision of FYBSc syllabus is still under process in view of implementation of NEP, 2020 from year 2023-24. The department is going to introduce Open Elective Courses (Nursery Management and Ornamental Plants and Nutraceuticals: Plant Based Supplements), Vocational Skill Courses (Gardening and Food Preservation and Processing), Skill Enhancement Courses (Basics of Horticulture and High Tech Horticulture) and propose Value Education Courses (Environmental Laws and Ethics and Biodiversity of India) and Indian Knowledge System (Ayurvedic Herbs and Human Health). These new courses will comply with the objectives of National Education Policy (NEP), 2020 and will be in alignment with the demands of relevant industries and market requirements. Subject related skills development, building of research aptitudes and job (employability) oriented training will be an important focus of the Department.
The burning issues like environmental pollution/degradation, depletion of natural resources, global warming and climate change, restoration of ecological balance, threats to biodiversity and its conservation, sustainable development, food security, need of organic food, etc. will be better understood and addressed with the knowledge of Plant Science-Botany.
Activites:


Activities in year 2022-23:
1.Parent-Teacher meeting A Parent teaching meeting was held on 23rd July 2022. It was a very interactive meeting with the Parents of T.Y.BSc Botany. Even a small career guidance session was taken by the Head of Department, Mr. B.M. Konde
2.Workshop on Nursery techniques for saplings. T.Y. Botany students were taken to Nursery (Vasai) on 3rd July 2022,where they had hands-on training on pot filling and sapling making activities. They were also introduced to different wild trees.
3.Ecofriendly Rakhi making competition : Inter-departmental Ecofriendly Rakhi making competition was organized on 5th of August, 2022 to encourage the use of eco-friendly materials.
4.Visit to Malabar Hill and Hanging garden : A visit to Malabar Hill and Hanging garden for T.Y.BSc & S.Y.BSc Botany students to study the local flora and vegetation on 27th July, 2022.
5.Visit to Blatter Herbarium : S.Y.BSc students were taken to Blatter Herbarium at St. Xavier's College to know about the functions of herbarium and plant preservation techniques.
6.A session on world ozone day An offline session on 'The ozone layer depletion: causes and impacts on plants and animals' was conducted by Dr. Abhishek Chrison world ozone day.
7.Session on Hydroponics Under the Aegis of DBT Star, an offline workshop was conducted by the resource person 'Mr. Sunit Choudhari' on 24th November, 2022. He had shared his knowledge and experience on the topic 'Grow your Veggies with Hydroponics'.
8.A talk on Cytotaxonomy In collaboration with the Department of Botany, St. Xavier's College Autonomous, an offline session was conducted on ' Cytotaxonomy' by the eminent worker in the field of Taxonomy, Dr. Manoj M. Lekhak on 3rd March 2023. The Resource person took us through the technique of cytotaxonomy and how identification of the plants can be done by using basic cytological preparation.
9.Workshop on 'Statistical Analysis of data' Under the Aegis of DBT Star, a workshop was conducted by the resource person 'Dr. Jai Knox' on 16th february, 2023. He provided training on methods of statistical analysis and tools used for it using software .
10.Workshop on 'Visible Spectrophotometry' Under the Aegis of DBT Star, a workshop was conducted by the resource person 'Dr. Pooja Shinde' on 27th february, 2023. In this workshop hands on training on visible spectrophotometer was also provided to the participants.
11. National Science day celebration The Department celebrated national science day by displaying a variety of exhibits related to Botany such as information about endangered plants of Western Ghats, Traditional millet farming, Sacred groves of Maharashtra etc. School students visited the exhibition.
12.Fruit and vegetable carving workshop A workshop on fruit and vegetable carving was conducted on 6th march 2023. was the resource person for the workshop who has been into this field for more than yrs. All the students of TYBSc Botany participated and learned about the carving skills.
13.Botanica Melange : The Department took part in the OLE Bazaar day by setting up a stall called 'Botanica mélange'. The stall was of multiple products from organic products to food items and all of this was done by the Head of the Department and students.
14. Study Tour - Panchmarhi ●After the pandemic it was the first study tour out of state to Pachmarhi, Madhya Pradesh.Students along with visit to jungles of Satpura learning about plants and environment, also enjoyed the stay at Pachmarhi from 3rd January to 6th January, 2023.
15.Departmental Fest : Cornucopia Season 4 The students of Botany along with the teachers have been organising the fest for the past three years, this was the fourth year which was introduced with a theme - Ecolution : solution for urban revolution. It was a one day fest which was on the 10th of February 2023 with a day long of multiple events like Picture Perfect, Trash to Treasure, Eco-illustration, Be Seen Being Green, Botany ka CID, etc all of these were seen with more than 200 participants and 230 volunteers this year.
Mr. B. M. Konde

Head of Department

Teaching Career :since 1999 (Wilson College since 2004)
Qualifications:M. Sc. In Botany (University of Pune) with specialization in Plant Ecology SET (Life Science) LL.B. (Dr. Ambedkar Law College, Mumbai University)
Trained in - Horticulture, High-tech Floriculture and Greenhouse Cultivation Technology
Special Interests in- Angiosperms, Horticulture, Agriculture, Landscape Gardening, Environmental and General Laws, Environmental Science and Sustainable Development and Role of Art in the era of Multidisciplinarity.
Research - Liberal and holistic approach. Presented papers on Agriculture and Climate Change, Relevance of Gandhian Philosophy in the World of Globalisation, Contribution of Urban Greenery in the Transformation of Mumbai City, Role of the Constitution and Judiciary in Environmental Conservation, Wetlands etc Popular lectures on various topics and activities: Biodiversity Awareness, Business Opportunities in Horticulture, Career Opportunities in Botany, Archaeobotany, Appreciation of Trees, Biodiversity Walk, Virtual Visits, naming of Wilson Campus Trees, students presentations, Horticulture projects, experiential learning sessions etc.
Biography: An alumnus of the Botany Department, Pune University and Dr. Babasaheb Ambedkar Law College, Mumbai. I practice and abide by professional ethics and academic discipline. Believe in uncomplicated, participatory and student friendly ways of teaching. Enjoy teaching and interacting with the students from within. A teacher may not build the careers of the students; but the confidence and integrity, he can.
Institutional contributions: Worked and presently working in a number of statutory and administrative committees of the institution like Admission Committee, Teachers Grievance Redressal Committee, Non-teaching Staff Grievance Redressal Committee, WDC, IQAC, Garden Committee, Nature Club, Maintenance Committee, Unfair Means Committee. Also worked as the Program Officer of NSS, the Public Information Officer (PIO) of the College under Right to Information (RTI) Act, 2005 and as a member of T.Y.B.Sc Horticulture Syllabus Design Committee, University of Mumbai. Presently working as the Head of the department and Chairman of Board of Studies (BOS) in Botany, Wilson College.

Assistant Professor

Dr. Ajita Kumar

Teaching Career : Undergraduate- Since June 2000, Postgraduate- since 2016
Qualifications: M.Sc.(Seed Pathology and Seed Technology) Ph.D., NET(Life Science)
Research Interest: Plant Tissue Culture, Bioremediation.
Short Biography: Higher education from University of Rajasthan, Jaipur. Completed two minor research projects sponsored by Mumbai University. Published research papers in peer reviewed journals, presented papers and posters in National and international Conferences. Taken up teaching as a passion and like to teach with illustration to make the subject interesting.
Achievements: Been a member of Ad-hoc Board of studies in Botany, SNDT Women's University, Mumbai, and Syllabus Framing Committee for M. Sc. Part II in Environmental Sciences.
Administrative responsibilities: Currently Vice-Principal of Science. Held the positions of Dean of women Students, Dean of Students and NSS Program Officer. Presently Vice Principal, Degree Science. -

Assistant Professor (Vice-Principal)

Dr. Abhishek Chris

Teaching Career: UG since April 2006, PG since 2013 and Ph.D guide since July 2022.
Qualifications: M.Sc., Ph.D., FBS.
Research Interest: Studies on the impact of abiotic stresses like UV radiation, heavy metals, pesticides etc. and the functioning of plants under adverse environmental conditions and molecular strategies involved in the plants adapting to such stresses.
Research Publications: 25 papers published in National and International Journals of repute and 12 presentations in National and International conferences.
Short Biography: I have guided 12 students of M.Sc by Research/Dissertation on varied aspects of Plant Physiology and Biochemistry of cyanobacteria and Azolla exposed to abiotic stresses like salinity, UV-B, heavy metals, pesticide with reference to the role of active oxygen species and antioxidant regulation. I am elected fellow of 'The Indian Botanical Society' and member of several academic and scientific bodies like The Indian Science Congress Association Kolkata, Indian Society of Plant Physiologists , New Delhi, Botanical Society of Bengal, Kolkata, Association of teachers in Biological Sciences, Mumbai. I am a recognised guide of M.Sc (By Research) and Ph.D Program of Mumbai University.
Administrative responsibilities: Over the years I have been part of some important college committees like Exam committee, Admission committee, Attendance committee,Library committee, IQAC and Research committee.

Assistant Professor (Stage-03)

Dr. Jai Knox

Teaching Career: Since July, 2010
Educational Qualifications: M.Sc.(Plant Pathology), Ph.D.(Allelopathy), FBS
Research Interest: Biochemical Interaction, Phytoremediation, Biological Control and Ecology
Biography: Besides teaching I am interested in doing research. I am a recognized Ph.D. guide of University of Mumbai. I have done one college-level research project with the students of T.Y.B.Sc. (Botany) and one University level minor project entitled, "Phytoextraction Potential of  Eclipta alba (L.) Hassk. With Specific Reference to Cadmium". The students under my guidance have gained success in publishing research papers in peer-reviewed journals. I have published more than 25 research papers in National and International journals indexed in the UGC-CARE list and also SCOPUS indexed. I have participated and presented research papers in both National and International Conferences in India and abroad and also chaired the sessions. Currently, I am the Dean of Students of Wilson College.
Awards:
1.Young Scientist Award, 2022 by The Society of Tropical Agriculture, New Delhi.
2.Young Achiever Award, 2021 from Society for Advancement of Human and Nature(SADHNA), Dr. Y. S. Parmar University of Horticulture & Forestry Nauni, Solan, Himachal Pradesh, India.
3.Best paper presentation, "Effect of Root Leachates of Competitive Weeds on Carrot Weed (Parthenium hysterophorus L.)", under the Faculty section in National e-Conference, "Restore Biodiversity" celebrating World Nature Conservation Day, organized by Academic Honors' Society, Department of Zoology, Lucknow Christian College, Lucknow on 28th July, 2021.
Editorial Board Member:
1.Journal of Scientific Agriculture (ISSN:2184-0261)
2.International Journal of Botany Studies (ISSN:2455-541X)
3.International Journal of Agriculture and Plant Science (ISSN:2664-7664)
4.International Journal of Food Science and Nutrition (ISSN:2455-4898)
Administrative responsibilities: Dean of Students, Student Council, Vice- President Gymkhana, Cultural Convenor and NSS

Assistant Professor

Dr. Pooja S. Shinde

Teaching Career: Undergraduate- Since June 2012
Educational Qualifications: M.Sc. (Plant Physiology) Ph.D., NET(Life Science), B.Ed
Research Interest: Quality control parameters of plant, Phytochemical analysis, Antibacterial studies, Phytochemical analysis using HPTLC etc.
Short Biography: Published 5 research papers in peer viewed journals and also presented papers in national and international conferences. I have taught at M.Sc. as well as B.Sc. Biotech students and guided Biotech students for their project as part of their curricula. I took up teaching as a means to interact with students and also to motivate them for research. I believe in making the learning process interactive and participatory.
Achievements:
1)AIR 13th in Joint CSIR- UGC NET LS.(June2018)
2)Receiver of award by Indian Women Scientist Association for Pursuing Ph.D. in contemporary topic in biological science. (2017)
3)Won 2nd prize in Oral presentation in International conference on 'Recent Innovations in Science and technology organized by Ismail Yusuf College of science, Jogeshwari(Jan2023)
4)Best poster presentation award in National Seminar on plant biology new frontiers organised by Bhavan's College Andheri.(March 2017)
5)Best poster presentation award in National seminar on "Plant Biodiversity for Sustainable Development" arranged by Department of Botany, University of Pune.(March 2011)
Administrative responsibilities: Member of the committees like Unfair means, Student support and welfare, Academic Bank Credit, AQAR, Attendance.

Assistant Professor
Testimonies of some of our Alumni:
Mr. Ramesh Naidu
Year of Batch: TY BSc 1980-81
Current Occupation: Proprietor of GREENCARE,Landscape Project Management Consultants and Contractors. "Botany, being the grassroot subject of any Horticulture and Agriculture was taught well in this department of Botany at Wilson College. All stalwarts teachers such Mr Zackaria ,Prof B L D Vakharia , who was not only our Prof but more like our parents to teach every walk of life subject . Dr Thomas , to name a few ...of many stalwarts who taught us all about basics of Botany".
Dr. Vijay Hegde
Year of Batch: T.Y.BSc - 1990 batch
Current Occupation: Associate Professor, Department of Nutritional Sciences, Texas Tech University, Lubbock, Texas, USA.
Ms. Pooja Rajan
Year of Batch: TYBSc:2009
Current Occupation- Cambridge Lower Secondary Grade Incharge at VIBGYOR High, Goregaon.. Achievements:
●Nominated by the Con consulate general of Sweden to attend Nobel Prize teachers Summit last year at Stockholm, Sweden. Educators from across the globe participate in this annual event. ● Pioneered the launch Asia's first Climate Academy under the patronage of VIBGYOR group of schools.
"I have found memories of the professors from the Botany department, they ignited a passion in me to learn and excel in my academics. I joined Wilson College with second class marks but graduated with a distinction. I owe it to my professor Prof.Sarandhar who said that I had the calibre to excel. Prof. Sandra and the former HOD Prof. Bhalerao, Prof. Tushar made learning so much interesting. It was during my TYBSC viva with Prof. Bandu Konde asked me about my future aspirations. I clearly remember discussing my passion to work among school students and bring about a positive impact. I worked in a college for two years but after that landed a job in school. It's been a decade and I have had a privilege to work with my students on various local and international projects, leading the school's social service wing making highest donations to NGOs that help in the education of underprivileged students. I have also guided the students in Europe Meets India (Eumind) projects and as I was handling the academics in my school this year I helped in collaborating with various schools in Turkey,Germany, Ukraine, Indonesia,Russia, Kenya to name a few. I am a passionate educator and the passion has rubbed on because of my passionate professors who ignited the fire to keep learning, inquiring and exploring".
Nishigandh Vidyadhar Bhadsavle
Year of batch of TYBSC - 2005-06
Current Occupation-Senior Group Product Manager at GENO PHARMACEUTICALS
"I am a Proud Wilsonian! Our Botany Department has a legacy of eminent professors. I have been fortunate enough to get Gurus such as Prof. Manerikar, Dr. Bhalerao, Dr. Sarangdhar, Prof. Kavarana, Dr. Suchandra Dutta, Prof. Bandu Konde, Prof. Archana Gawade, Prof. Sonal Dighe who made the world of plants lively to us. Their mastery over the subject and teaching skills helped us to enjoy the subject. Regular field visits took us close to the environment and there we realized why and how BOTANY is relevant in this Era. Our support staff was so experienced that for practical, we used to get correct specimens on time. Presentations during lectures, Seminars helped me to improve my communication and presentation skills. National Conference held was an opportunity to listen to Who's who from the field of BOTANY. It was also a terrific learning experience which honed management skills. I am sure our department will continue the legacy with every crop in future too."