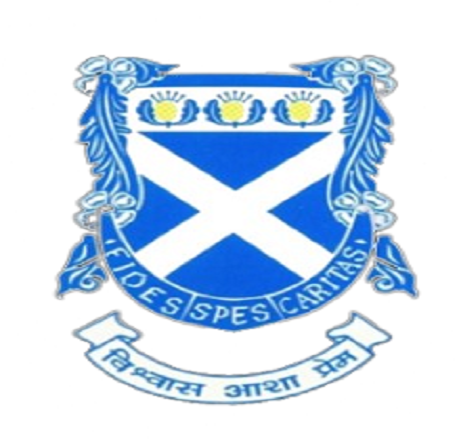 The Zoology Department of Wilson College earlier known as the Biology Department, was established in 1959 and inaugurated by the then, UGC Chairman, Dr. C.D. Deshmukh. Zoology is offered at UG level along with Fishery Biology as Applied Component and M.Sc with specialization in Animal Physiology. To offer the Zoology students a better practical understanding while studying the various organisms, the department has a museum displaying an array of unique preserved specimens. With the combination of optimized theoretical and practical knowledge, our students have shown excellent results under Mumbai University with our Alumni well placed across the globe. VISION: To prepare students who are environmentally conscious, skilled to preserve nature and sustain wildlife. MISSION: To provide extensive knowledge, inculcate learning and research attitude in students and to provide on field learning experiences to students.
ACTIVITIES:

1)Long and Short Excursion for all classes.
2)Department Fest " Genesis"
3)WildLife Photography competition.
4)Aquarium Maintenance competition.
5)Talks by eminent scientists in collaboration with Indian Women Scientists Association.

( Picture headings are given below according to the sequence)
1)Scopes in fishery sector
2)Stray awareness
3)Field visit to intertidal area of Priyadarshini Park, Mumbai
4)Talk on Marine coastal diversity of Mumbai
5)Visit to Chatrapati Shivaji Maharaj Museum's conservation centre.
Dr. Sushant J. Mane

TEACHING CAREER : JULY, 2005
Qualifications:
Undergraduate and Postgraduate (Marine Science, Oceanography and Fishery Biology) in Zoology from M.D. College and Ph.D. From Mumbai University




Research Interest: Fishery Sciences, Oceanography, Aquaculture, Marine Science, Immunology and Toxicology.
Short Biography: It is to bring my sense of dedication towards the Zoology subject. The research experiences, qualification, knowledge and skills which I have gained throughout my professional tenure will always be available to my learners. Keeping the interest alive in the learners is an uphill task. I would like to encourage the learners to focus on challenging issues related to the subject and try to acknowledge it in a very persistent manner.

Assistant Professor

Neha Elizabeth Koshy

TEACHING CAREER : 2009
Qualifications:
Undergraduate and Postgraduate in Zoology with specialization in Animal Physiology from Wilson College.




Research Interest: Reproductive Biology, Immunology, Epidemiology, Physiology and Genetics.
Short Biography: I am passionate about using innovative and interactive teaching methods so that students are engaged in the learning process. I wake up each day and I have the opportunity to help inspire so many young minds. Every day is a learning experience for me and the challenge to keep students interested in the subject of Zoology is what drives me! My research interests include Reproductive Biology, Immunology, Epidemiology, Physiology and Genetics.

Assistant Professor

Dr. Devdatta Lad

TEACHING CAREER : JUNE 2005
Qualifications:
M.Sc. (Oceanography), M.Phil. (Toxicology), D.B.M., M.A. (Education), Ph.D. (Zoology, Oceanography)




Research Interest: Fishery Sciences, Oceanography, Taxonomy and Cell Biology.
Short Biography: Presently working as Assistant Professor in Department of Zoology, Wilson College, Mumbai. Post Graduate recognized teacher in M.Sc. (Zoology) (By Papers) and M.Sc. (Zoology) (By Research) of University of Mumbai. Total teaching experience is 16 years. Total 45 Research papers published in national and International journal. 5 Articles published in Science Reporter magazine. Jury member for Avishkar Research Convention and also Vidyarthi Vigyan Manthan. Peer reviewer for Uttar Pradesh Journal of Zoology and Science Domain International. Member of M.Sc. Zoology Part One Syllabus Revision Committee. Guest faculty for M.Sc. Oceanography at Ruia College and Sindhu Swadhyay Sanstha, University of Mumbai. Fellow member of Academy for Environment and Life Sciences, (Agra) and International Institute of Organized Research (Chandigarh). Completed one Minor Research Project under University of Mumbai.

Assistant Professor

Dr. Ananya Bar

TEACHING CAREER : 2021
Qualifications:
Ph.D, (Zoology) M.Sc. (Zoology), B.Sc. (Zoology Honours).




Short Biography: Dr. Ananya Bar has joined Department of Zoology, Wilson College as a CHB Faculty, approved by University of Mumbai for the academic year 2021-22. She had also been a guest faculty for Zoology Honours program at Scottish Church College affiliated to University of Calcutta.
Dr. Bar has received her doctorate degree in Zoology on the topic " Insecticidal effects of medicinal plants extracts on the control of Dengue Vector, Aedes aegypti" from the School of Entomology, Department of Zoology, St. John's College, Agra, India. She has obtained her Masters Degree in Zoology from St. John's College, Agra after completing her graduation (B.Sc. Honours in Zoology) from Scottish Church College affiliated to Calcutta University. Dr. Bar has also volunteered to work on a research for determining the morphological characteristics of Dengue Vector in a UGC Sanctioned major research project to the Department of Zoology, St. John College, Agra during her research work.
Her research interests/specializations include Entomology, Bioacoustics and Environment. She has to her credit six research papers in reputed journals and has presented her research work at National and International Conferences. Apart from her academic qualifications she has also completed her Diploma in Sangeet Bisharad Final (Vocal Classical) and Certificate of Sangeet Bhusan Final (Rabindra Sangeet, Vocal), by the Pracheen Kala Kendra, Chandigarh.
Dr. Ananya Bar is keen on motivating students academically and encouraging them to pursue excellence becoming global citizens with integrity and confidence.

Assistant Professor